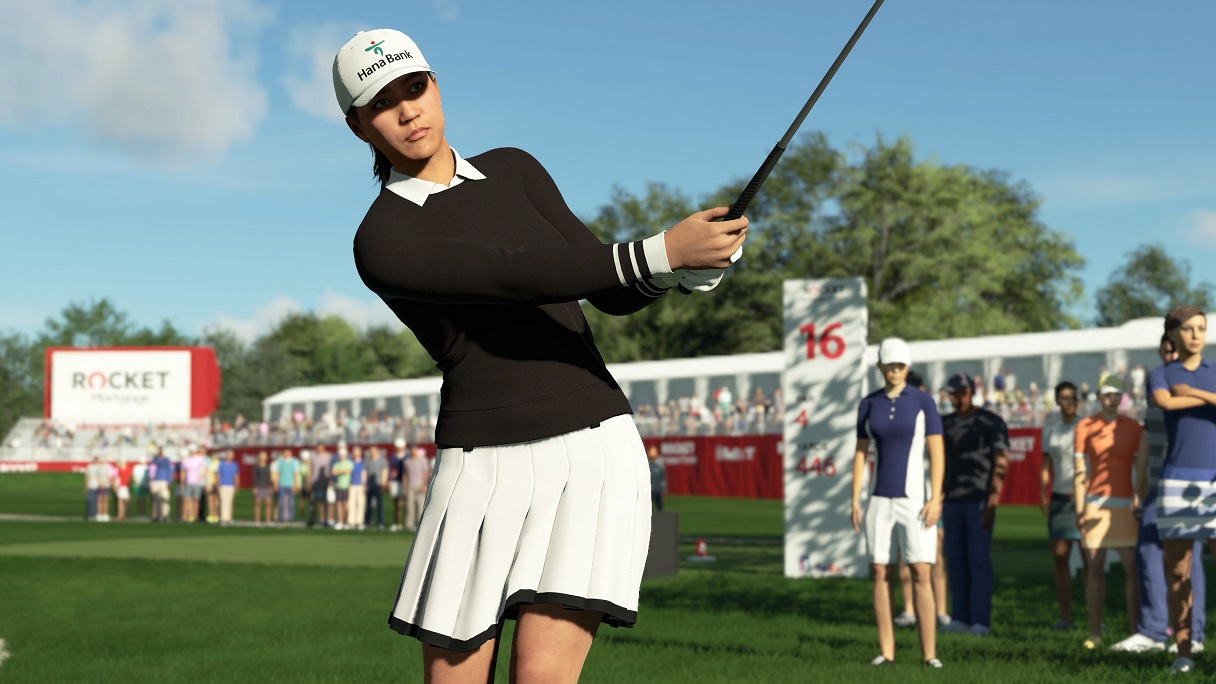 More Golf. More Game. Just like we promised.
Season 2 of PGA TOUR 2K23's Clubhouse Pass is here with new rewards, new content, and new gameplay*. This Season boasts a wealth of new gear for you to add to your collection. After each round you'll earn XP, which will help you climb your way up Season 2's Clubhouse Pass tier ladder. For the next 10 weeks, accumulate as much XP as you can and work your way toward the coveted Tier 50 reward. Continue reading to learn more about what's to come for Season 2!
BIG REWARDS AWAIT IN SEASON 2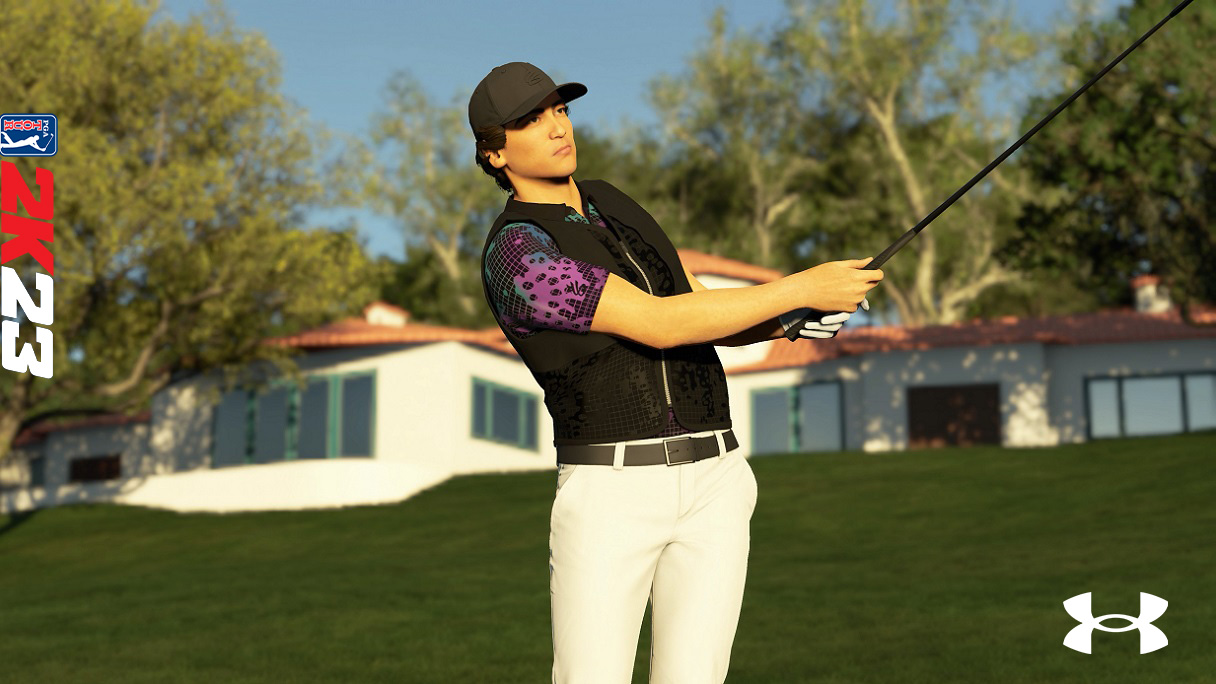 Season 2 of PGA TOUR 2K23 is going big with all-new rewards, including one of Callaway's most famous drivers. This Season, Premium and Premium+ Pass holders will have the chance to earn Under Armour and Callaway clothing and gear at each tier, available until March 24, 2023!
Purchase the Clubhouse Pass Premium or Premium Plus option for Season 2 and immediately redeem the Tier 1 reward: the Callaway Great Big Bertha Driver! But the party doesn't stop there, with more branded rewards available throughout the Season 2 Clubhouse Premium and Premium Plus Passes, including hats, sweaters, outerwear, golf balls, and so much more! Climb the Season rewards ladder and reach the final tier to earn an Under Armour Utility Vest and Aurora Polo!
A full list of Season 2's rewards can be seen in-game in the Clubhouse Pass hub, which you can access from the MyPLAYER menu. This is also where you can view your progress and purchase the Clubhouse Pass Premium, Premium Plus, and Tier Skips! Clubhouse Pass is the best way to obtain new gear for your bag and your wardrobe—check it out in-game now! 
Also, don't forget to head over to the Pro Shop and browse a diverse catalog of gear from the top brands around the world. This Season you can pick up the freshest gear from the Waste Management Phoenix Open and PUMA!
For more details on the Clubhouse Pass, please take a look at our FAQs.
NEW CHALLENGES AND COURSES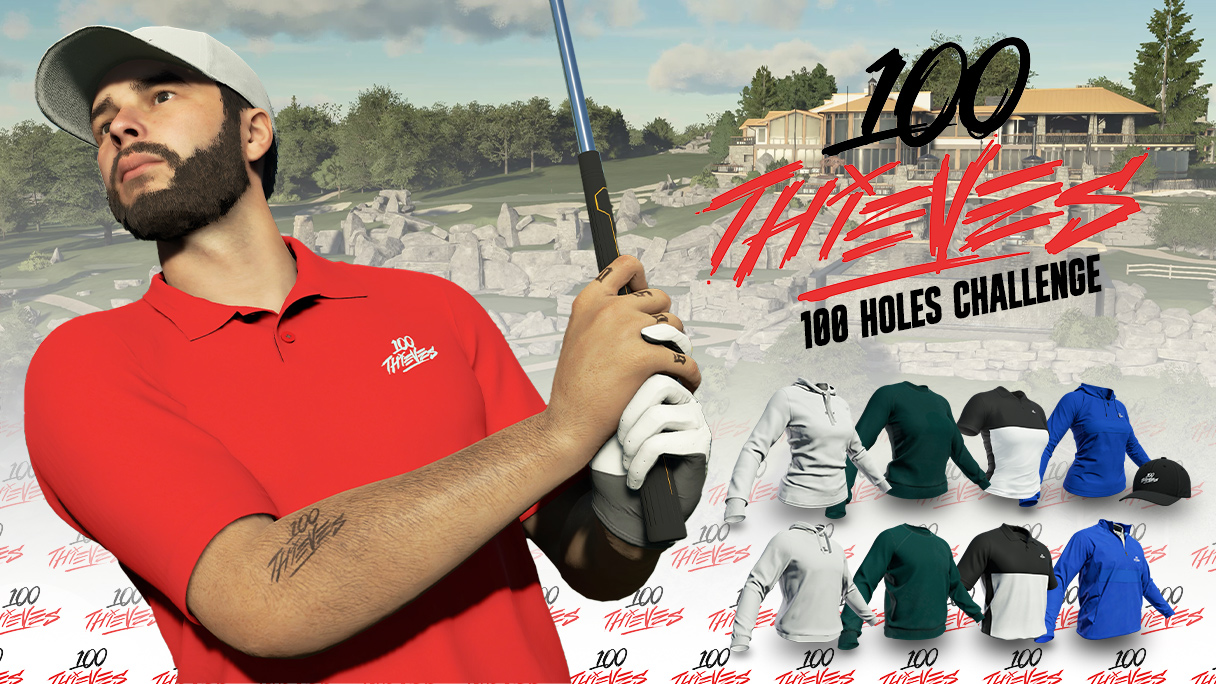 Throughout Season 2 there will also be plenty of new brands, challenges, and courses dropping!** PGA TOUR 2K23 already features a wide range of officially licensed courses, but keep an eye out for the No. 1 Public Golf Course in the United States, Pebble Beach, and, of course, Payne's Valley Golf Course, designed by our very own cover star, Tiger Woods. From the California coastline to the Ozark mountains, enjoy two truly prestigious courses and their uniquely challenging holes. Each possesses endless hours of replayability, which is great for the 100 Thieves 100 Holes Challenge!
This Season, play more and earn the chance to receive bonus in-game content. Running from now until February 9, 2023, play 100 holes each week and earn your MyPLAYER all-new 100 Thieves apparel***. From polo shirts to bucket hats, and more, show off your style with exclusive 100 Thieves gear!
MORE GOLF. BETTER GAMEPLAY.
PGA TOUR 2K23 strives to be the most authentic golf simulation game on the market, with new improvements to gameplay and game modes coming down the pipeline. Coming during Season 2, we're excited to introduce Ranked Matchmaking and Cross-Play! This Spring, you will be able to experience an elevated, competitive mode where you'll be tested and challenged against fellow players of your skill level. In addition, Cross-Play enables you to play with other players and friends on different platforms via room codes, and matchmaking. PGA TOUR 2K23 is committed to growing the global golf community, and this is another step toward that goal.
Click here and take our 10-minute PGA TOUR 2K Community Survey to let us know what you thought about last Season, and what you would like to see in the future! The survey will be open for responses through January 23, 2023.
---
*Clubhouse Pass rewards require unlocking with gameplay. Season 2 of the Clubhouse Premium Pass and Clubhouse Premium Plus Pass are available for separate purchase. Paid Premium Passes unlock additional rewards for the Season through gameplay. Progress and rewards reset at the end of each Season. For more information on Clubhouse Pass, and Premium and Premium Plus Pass offerings, go to pgatour.2k.com/2k23/clubhouse/ 
**All dates are estimates and subject to change without notice.
***Holes played Thursday 00:00 UTC through to Wednesday 23:59 UTC weekly, will be considered eligible. Reward items will be automatically delivered to eligible players by 23:59 UTC, the following Monday.