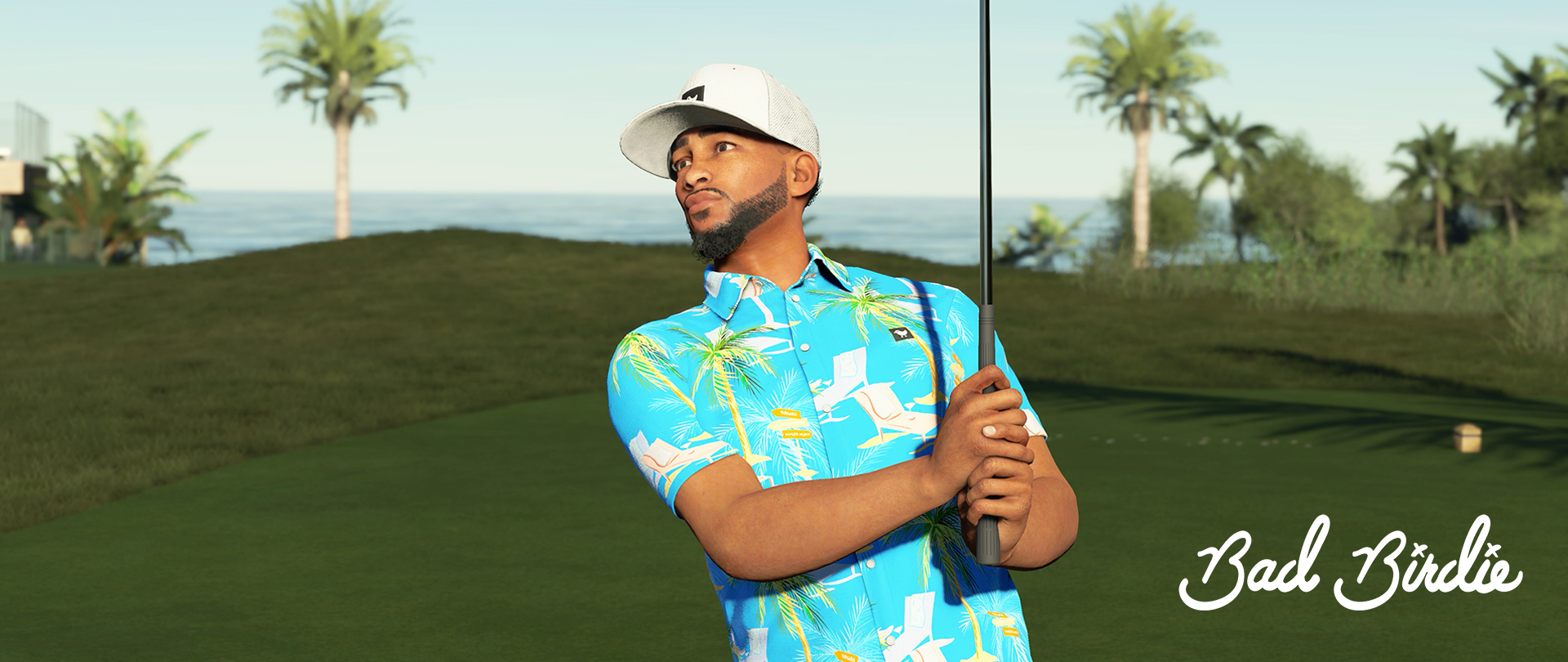 As the fall and winter months usher in spooky season and holiday cheer, they also bring inclement weather, which doesn't make for ideal golf conditions. However, rain and snow can't stop you from hitting the links in PGA TOUR 2K23! Season 6 is ready to host you and your friends for loads of single-player and multiplayer fun, with all-new rewards and society challenges. For the next eleven weeks, enjoy some friendly competition and bundle up with some festive 'fits as you compete in a batch of new events—we'll see you on the tee box!
IT'S GOOD TO BE BAD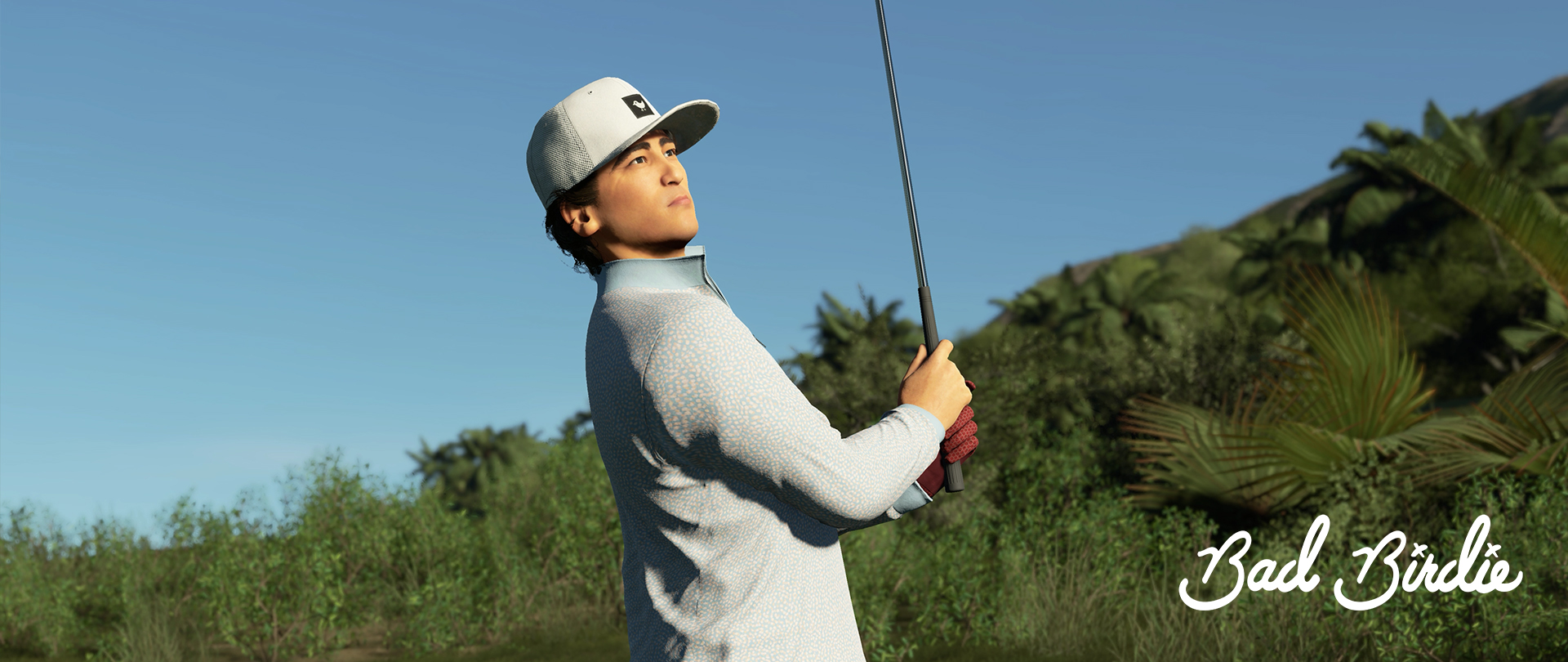 Bad Birdie is making golf even more fun and welcoming by creating vibrant apparel and equipment for everyone*. PGA TOUR 2K23 has featured some of the biggest brands in golf and we're thrilled to add Bad Birdie to the list. In Season 6, give your game some flair and personality with Bad Birdie patterned golf balls that make every roll a little more exciting. The Premium and Premium Plus Passes will be filled with all-new rewards this Season, including the aforementioned golf balls, Bad Birdie hats, polos, quarter zips, and more**!
There are several competitive modes in PGA TOUR 2K23, from MyCAREER to online multiplayer and Topgolf, but you can compete for added rewards during the Bad Birdie Challenge, happening October 27 through November 5. Over the first 10 days of Season 6, play smart, throw darts close to the pin, and try to sink 25 putts for birdie to receive 250 VC, an Uncommon Fitting, and 3x Rare Friction Ball packs. During Season 6, it's good to be Bad.
MORE EVENTS, MORE FUN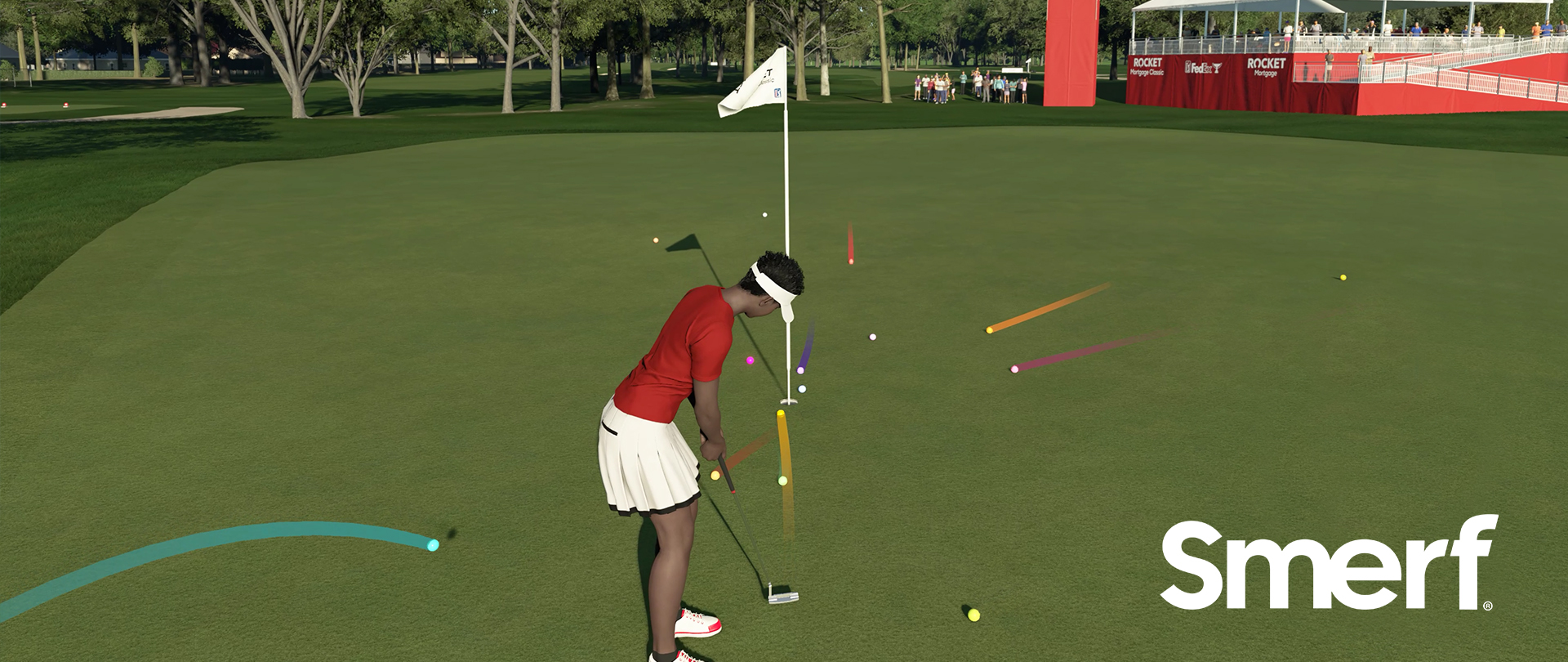 Even though the real PGA TOUR schedule has eased up, there are still plenty of exhilarating events happening in PGA TOUR 2K23. From October through November, you can participate in the California Tour, Community Drive Challenge, and Divot Derby Challenge***.
The California Tour teed off on October 15, and concludes on October 30, so make sure you complete the challenge requirements before it's over! All you need to do is play one round at Echo Park, Pacifica, Pebble Beach, Riviera, Spyglass Hill, Torrey Pines North, and Torrey Pines South to receive a Rare Fitting and a Rare Aviator Ball Pack. If you manage to finish in the top three on the leaderboard, you'll receive a Legendary Fitting and Legendary Ball Pack. If you started late, don't fret, you can still earn an Epic Fitting and an Epic Ball pack for placing in the top 100 players. But if you miss out, there's still a chance to win the Community Drive Challenge.
Starting November 1, work with your fellow community members in the Community Drive Challenge to play as many holes as possible and hit long drives to work together for rewards. The rewards include Rare Fittings, a Rare Ball Pack, Epic Fittings, an Epic Ball Pack, a Legendary Fitting, and 250 VC. To receive the final reward (Legendary Fitting), you'll need to rack up 900,000,000 yards. This challenge takes place over a two-week period, ending on November 14.
Lastly, the Divot Derby Challenge will fall on November 10 and wrap up on November 30. Earn a Rare Fitting simply by playing 20,000 rounds as a community, an Epic Ball Pack for playing 10 rounds, and 250 VC for the 100 players with the most wins.
There are so many ways to earn rewards this Season, including the challenges in the Smerf app. Download the Smerf app and join our community to track your progress and receive more information about daily and weekly challenges. Stay tuned for more news and updates related to PGA TOUR 2K23 (and you just might see what we've got planned for December).
---
* Season 6 Clubhouse Pass Premium or Clubhouse Pass Premium Plus required.
**Clubhouse Pass rewards require unlocking with gameplay. Season 6 of the Clubhouse Premium Pass and Clubhouse Premium Plus Pass are available for separate purchase. Paid Premium Passes unlock additional rewards for the Season through gameplay. Progress and rewards reset at the end of each Season. For more information on Clubhouse Pass, and Premium and Premium Plus Pass offerings, go to pgatour.2k.com/2k23/clubhouse
***Must be 13+. An eligible minor must have a parent's or legal guardian's permission to participate.  Players must connect their PGA TOUR 2K23 account to Smerf to be eligible to earn rewards. Rewards will be automatically entitled to PGA TOUR 2K23 account. 2K Accounts and Smerf accounts are free. Void where prohibited. For full terms and conditions please visit: pgatour.2k.com/2k23/smerf-rules