Matt Fitzpatrick burst onto the global golf scene a decade ago as a budding star, and ever since he's proceeded to check off a series of career milestones, winning the 2013 U.S. Amateur championship, hoisting the 2022 U.S. Open trophy, becoming a top-15 golfer worldwide, and now a playable character in PGA TOUR 2K23.
Long before he earned any of those awards, Fitzpatrick always had his sights set on turning pro. After one season at Northwestern in 2013 he left school to chase his dream. The British-born golfer possessed talent at an early age, but his meticulous work ethic took his game to another level.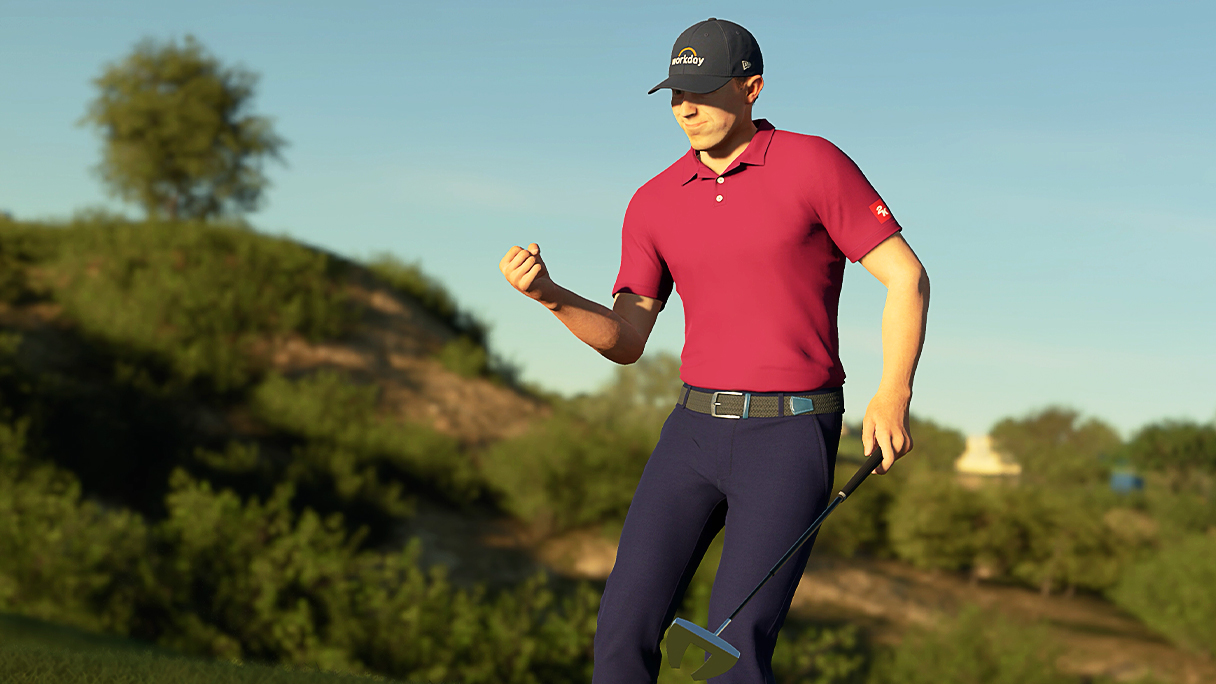 After being crowned the U.S. Amateur champion at The Country Club in 2013, Fitzpatrick rattled off an impressive streak of international victories: the 2015 British Masters, 2016's Nordea Masters and DP World Tour Championship, and back-to-back Omega European Masters in 2017 and 2018. With plenty of momentum and two top-five finishes at the Arnold Palmer Invitational and St. Jude Invitational the following year, Fitzpatrick officially earned his PGA TOUR card in 2019.  
Since the beginning of the 2021-2022 PGA TOUR season, Fitzpatrick has over 10 top-10 finishes, more than 15 top-25 finishes, and a major championship on his resume. Fitzpatrick's body of work speaks for itself, and he's worth your consideration when choosing a golfer in PGA TOUR 2K23. Fitzpatrick joins a diverse cast of playable characters, each with their own prestigious accolades, and he's honored to be a part of it.
"I've known about 2K for a long time now," Fitzpatrick said at the Waste Management Phoenix Open. "To be in a partnership with them is an honor really because of growing up, seeing the games, and playing some of the games—to be a part of that now is pretty awesome. I'm delighted about it."
When it comes to shot tracking and swing data—regardless of whether it's on the range or the course—Fitzpatrick studies the metrics closely. But it remains to be seen whether he'll dedicate the same amount of attention to his in-game statistics. Be sure to keep an eye out for Fitzpatrick on the PGA TOUR and test his skills in PGA TOUR 2K23 today!