Whether you're new to golf or you've been a fan for years, you're well aware of the greatness of Tiger Woods.
After beginning his professional career in 1996, it didn't take long for the 11-time PGA TOUR Player of the Year to change the game with his record-shattering performances. In addition to his long list of accomplishments, Woods' smooth swing and his genuine passion for the game is always must-see television, inspiring a new generation of golfers with each outing. Woods is a cultural icon known around the world, and his impact extends far beyond the confines of the golf course.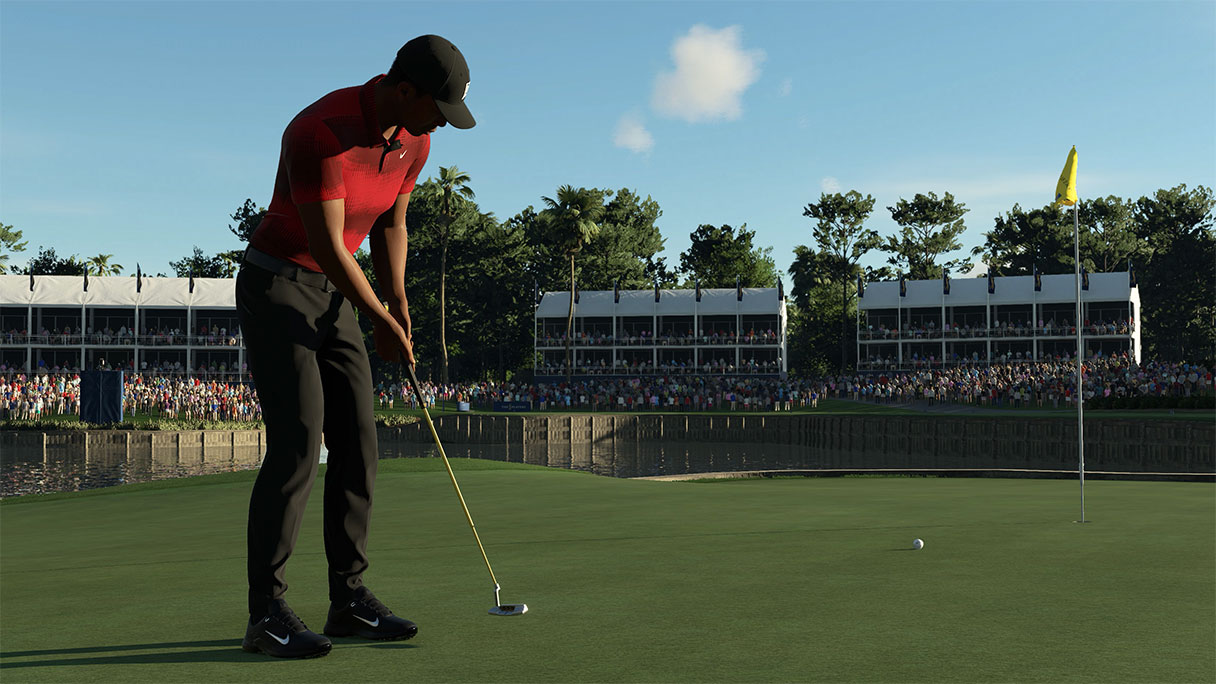 At this stage of his career, Woods has achieved more than most golfers ever will on the links— but he's still looking to build on his illustrious resume by partnering with 2K and HB Studios as Executive Director of PGA TOUR 2K. In 2021, Woods inked an exclusive deal to play an active role in the development of the PGA TOUR 2K franchise for years to come.
"I am looking forward to making my return to the video game landscape, and with 2K and HB Studios, I've found the right partners to make it happen," said Tiger Woods. "I'm honored to take part in this opportunity and build the future of golf video games together."
Collaborating with one of the greatest golfers of all time—if not one of the greatest athletes period—has elevated the PGA TOUR 2K series to new heights. As an Executive Director, Woods has helped fine-tune the game's authenticity and shared valuable insight to develop a fully realized and polished game. 2K is proud to be working in partnership with Woods to create the best sim-style golf game ever created.
Step onto lush greens and sprawling fairways as Tiger Woods in PGA TOUR 2K23, or try to dethrone him with your MyPLAYER in PGA TOUR Career mode.