PGA TOUR 2K23 MULTIPLAYER OPTIONS
Nothing comes quite as close to replicating the competitive thrill of the golf course as experiencing multiplayer modes on our PGA games. No matter if your console of choice is an Xbox Series S|X, PlayStation®5, Xbox One, Playstation®4, or PC, PGA TOUR 2K23 is packed with unbeatable multiplayer options that allow you to pit your skills against fellow gamers across the globe.
To coincide with the launch of the game, our comprehensive guide will walk you through the fantastic online multiplayer options available and advise on how you can get the most out of this excellent new addition to the PGA TOUR 2K series.
Whether you're a 2K veteran or a novice, our breakdown will give you everything you need to be familiar with the multiplayer options in PGA TOUR 2K23.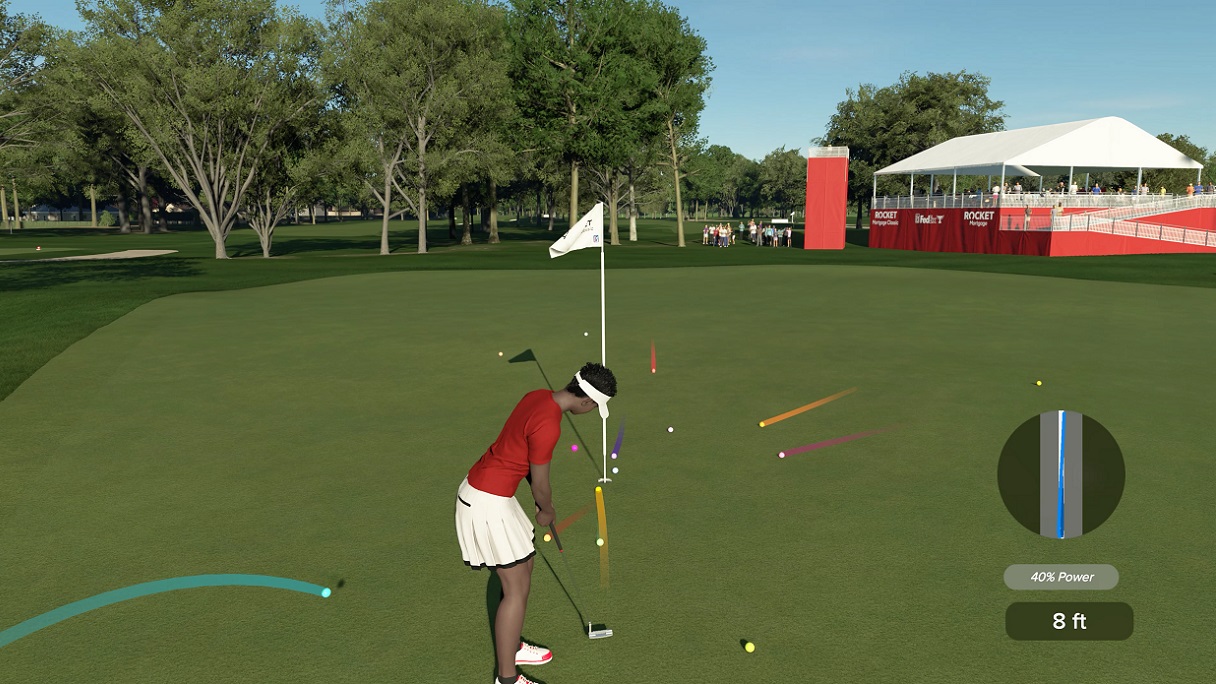 As with previous releases, PGA TOUR 2K23 benefits from a string of gameplay-enhancing, multiplayer features. These features add an extra competitive spark, allowing you to challenge friends or fellow golf and gaming enthusiasts worldwide.
Our array of multiplayer options allows you to play in numerous ways, including:
Locally against friends or 'ghosts' (a feature that allows you to test your progress by playing against a previous version of your own performance).
Against other golfers in online 'matchmaking' matches, such as Quick Play, Divot Derby, Topgolf, High Rollers, and Teams.
In a private match 
In an online society
When playing with your friends, you can either battle it out against each other in a head-to-head match or work together to dominate in competitions. With the option of creating your very own virtual fourball, this element of the game is sure to amplify your competitive edge.
HOW TO SET UP A PRIVATE MATCH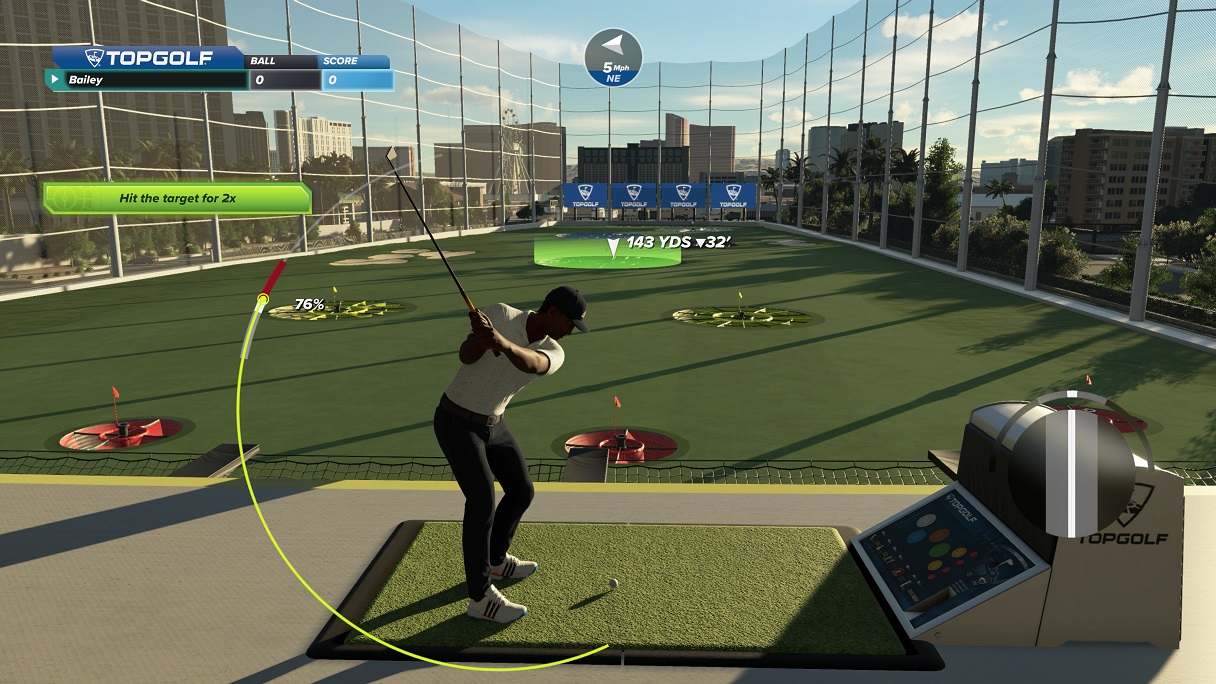 While the fun of playing against gamers worldwide is undeniable, the thrill and camaraderie of going head-to-head with a few close friends can be exhilarating.  
Whether you're a group of regular golfers used to duking it out on the course, or just committed gamers kicking back with some virtual competition, our private course mode is just what you need. Our comprehensive options allow you to play in multiple formats including stroke, stableford, match play, skins, four ball, alternate shots, and 2-vs-2 scramble. 
With fully customizable settings, you can set everything yourself, from the course to the difficulty level and the conditions.
Our customizable course conditions allow you to play in the ambient confines of a sunshine-drenched course or battle the elements on a rain-soaked green. To amplify the realism, each condition will change the gameplay to match the challenges of a real-life course.
The customization of each course goes further still, allowing you to control everything from the crowd to the type of tees you play from. What's more, these options are also available on our online society, allowing you to raise the stakes while competing with golfers far and wide.
HOW TO ADJUST THE MULTIPLAYER DIFFICULTY
One of the beauties of golf is how accessible it is to players of all levels. Whether you're a novice player taking your first swing on the tee, or a tournament player looking to reduce an already formidable handicap, golf is a sport that allows you to progress at your own pace.
It's for this reason, that we've applied this same accessibility to the world of golf gaming. Our multiplayer mode has been designed to simultaneously offer support for newcomers while providing enough challenges to entertain expert players.
With this in mind, we've set all matchmaking matches to be played on a Pro difficulty level. The Pro difficulty setting offers a challenging swing, with some additional aids that offer support for newcomers to the game, including instructions on how to putt.
The Pro difficulty level allows us to bring together the best of both worlds, providing gameplay that remains challenging to experienced players without alienating newcomers. This ensures as many people as possible can enjoy the competitive thrill of our online mode.
When playing a private match, you have the option to fully customize the level of difficulty available. Our open difficulty settings allow you to select different levels for different players. This means that a more advanced player can set a higher difficulty level than a less experienced opponent, allowing you to have a competitive match despite the difference in skill.
For the most meticulous gamers, there is the ability to customize individual elements of the gameplay. This feature allows you to set specific difficulty levels for aspects such as swing timing, distance control, and pro vision—an in-game mechanic that highlights changes in elevation, wind impact, and the expected landing point of the ball.
WHAT IS AN ONLINE SOCIETY?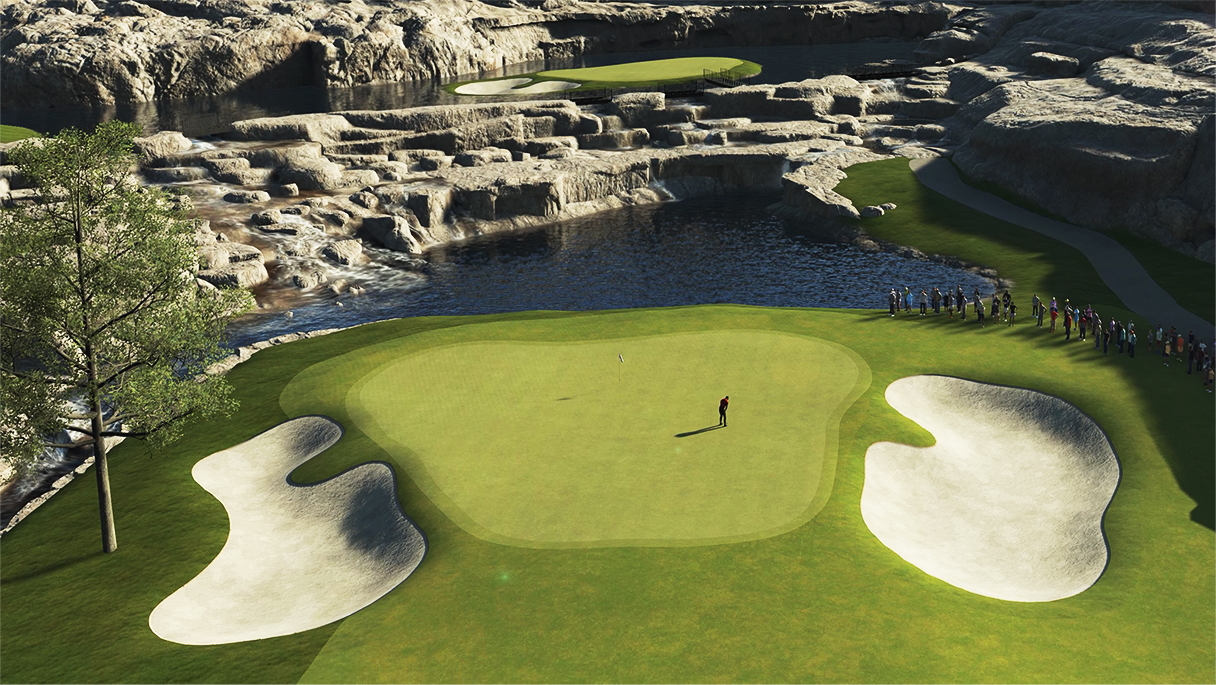 PGA TOUR 2K23's extensive list of online societies provide you with a plethora of multiplayer options to choose from. From creating your own league with a group of friends to competing with players around the world, our online societies are limitless.
Online societies allow gamers to create their own community of golfers to participate in events. This allows players to compete online in tournaments that would be typically found in the offline career mode.
Those who run the society can customize it however they like. As the founder, you can set your own parameters for entry, such as minimum and maximum handicaps.
The presence of in-game currency adds another dimension to the competition, creating virtual stakes and providing the winner with the braggadocious thrill of taking prize money from their defeated friends. This is a great option for those who want to combine the pressure and excitement of real-life golf, with the drama and tension of player vs player competition play. 
The customizable nature allows you to create societies that are open to anyone, but tournaments work a bit differently. You can either make tournaments open to everyone or they have entry requirements based on performance within the society's history or current season.
Your society can be set up to mimic the dynamics of a real-life golf season, with points accumulated over the course of a season based on a player's performance in each competition. 
There is also the option to raise the prestige by scheduling more important events in the calendar, such as championship matches.  
As the admin, you can set events and timescales by which they need to be completed—meaning you do not all need to be playing at the same time to compete against one another. However, all members of your society must be playing on the same console as you, meaning that Xbox players cannot join the same society as those playing on a PlayStation, for example.
And for those who wish to avoid the hassle of starting their own society, there are plenty of existing societies set up by other users that you can join right away. Joining a society allows you to enter a competition on someone else's terms, competing with other keen golfers and putting your skills to the test.